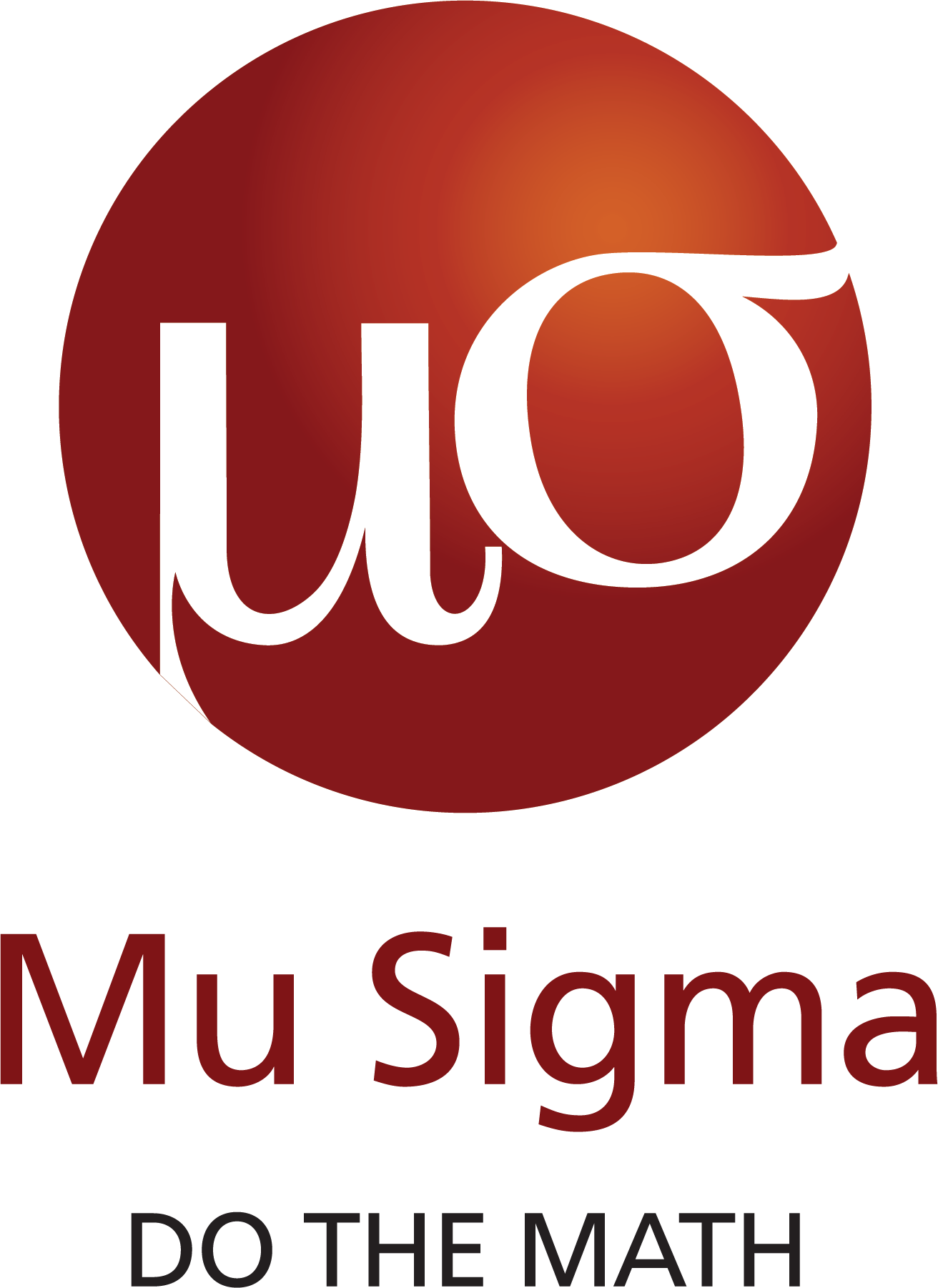 Program for Global Associates
Start Your Journey with an India Immersion Experience
At Mu Sigma, we know that what is true today will not be true tomorrow. We believe in riding on change and benefiting from it. We value experimentation, taking risks, and not having all the answers. In fact, we have become the world's leading Decision Sciences Company by not being afraid to fail.
We work with 140+ Fortune 500 companies to solve some of the most challenging business problems, helping enterprises develop a new culture of data-driven decision making.

Develop the skills required for the jobs of the future
Work on cutting-edge technologies like AI, Deep Learning, and NLP

Build a fast-tracked career in a high-growth industry with a steep learning curve
Work directly with the leaders of Fortune 500 companies across verticals

Experience leadership at a very young age
Be a part of Fortune 500 transformation
While other businesses operate on a project-to-project basis, we are different. We operate on a problem-to-problem basis, helping our clients make better decisions in a world of muddy, inter-connected business challenges.
In parallel, you will also help clients adopt a fundamentally new approach to decision making – a new Art of Problem Solving. As a team member, you will be part of that client transformation.
Here, You Will Experience More Than Just a Job
You will experience transformation while working and training inside the Mu Sigma ecosystem.
During the nine-month training period, you will collaborate with different teams across Delivery, Sales, Marketing, and Innovation to acquire multidisciplinary skill sets. You will find avenues to network with key decision makers from Fortune 500 companies at the very start of your career.
In addition to skill development, you will get opportunities to travel and experience the vibrant, diverse culture of India.

Materials Engineering,
University of Illinois, Urbana–Champaign

Industrial & Systems Engineering, University of Oklahoma University
Economics,
University of Texas, Austin
"Before joining Mu Sigma, I used to work with a Tech 100 company. I wanted my work to create a larger impact. It has been over 2 years since I started working at Mu Sigma and since then, I've worked with many clients and teams in India & the US. Mu Sigma taught me how to look at problems and use design-based thinking to help solve them.
Mu Sigma allowed me to become a change agent and letting my voice be heard. I now lead a large team through my projects with a constant focus on the client's business needs. This fast personal and professional growth is rare at nearly any other company. "
"I currently work with a top automotive manufacturer, where my team and I develop and introduce analytical tools that enable the business to make smarter decisions. A key challenge we had to overcome was the complex nature of the problem space. Without curiosity and the first principle approach, we would not have delivered quality tools and capabilities."
"In 3 years since joining Mu Sigma, I went from studying Materials Engineering to learning about applying decision sciences to solve today's complex problems. I have used the growth mindset I developed in India to enable advanced AdTech capabilities, predict nuclear reactor activity with machine learning, and optimize pricing strategies with an automotive manufacturer. Not to mention getting to experience Bangalore, New York City, Chicago, and Detroit along the way."
Apprentice Engagement Manager